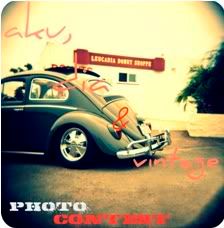 hey ho!!!
ini entry pertandingan wooo~
this contest so freakin' interesting,,
so mawu lah join :)
thanx cik ayu sbb mengujakan diri ini untuk mengejoin,,
ok x yah ngomel panjang,,
sy hadirkan 4 gmbar :)
hehe,,limit 5 kan kan??
so nah empat yer :)
1st one,,
ini sebelum
ini selepas,,ini gmbar bukan kt London,,tp hanye di Genting Highland :)
x mampu lg ke London,,hehe,,okee next pic :)
2nd one,,
ini sebelum,,kabus sngt tebal yer,,ini gmbar di Genting jugak :)
ini selepas,,even gmbar ini tiada wajah sy,,tp ini sememmangnye ikhlas dan tulus lg jujur dr snapink baby nik sy :)
The Spinner at Genting Highland,,
3rd pic,,
ini sebelum,,yg baju oren yg konon2 candid itu adalah sy :)
ini selepas yer,,ini gmbar kat Fraser Hill,,creadit to Anis Shuhada,,snap with my baby Nik jgak :)
the last pic,,
ini sebelum,,
ini selepas,,again,,ini candid,,without me in it,,cause im the one that snap it with my baby Nik jgak :) ini gmbar kat rooftop Kelly Castle,Perak :)
okeee,,
empat gmbar suda,,
skunk g anta contest kt penganjur,,
mahu join contest awesome neyh??
simple en en??
and hadiah mmg cambest,,
polaroid bhaii,,
sape nk bg,,so meh ahh try2 join,,mane tawu dpat rembat polaroid tuh :)
haaa,,,cambest enn,,
hadiah dye pown ala2 vintage cmtuh en,,
mmg nak ahh,,
so so,,
disini sy mawu meng-tag kawan2 yg rase2 cam nak join lah kan,,
meh lah,,
and if sape2 yg terbace this entry and nak join,,
feel free k,,
gud luck people,,
fullstop.